Home Inspections
in the Eastern Sierra
Ridgeline Inspections LLC
Michelle Pettit, CPI
Certified Professional Inspector®
760.582.2330
Serving single-family homes, condos, and mobile homes in Bishop, Lone Pine, Independence, Big Pine, Wilkerson, Chalfant Valley, Mustang Mesa, Rovana, Paradise, Swall Meadows, Crowley, Mammoth Lakes and surrounding areas.

Thorough, Descriptive Reports
A good Home Inspection is as much about communication as it is technical knowledge. A report covers your home's major components, including roof, exterior, interior, attic, foundation or crawlspace, electrical, heating and cooling, plumbing, and appliances. That's a lot of information. Ridgeline Inspections provides clear, detailed reports with lots of images to help you easily identify the points made.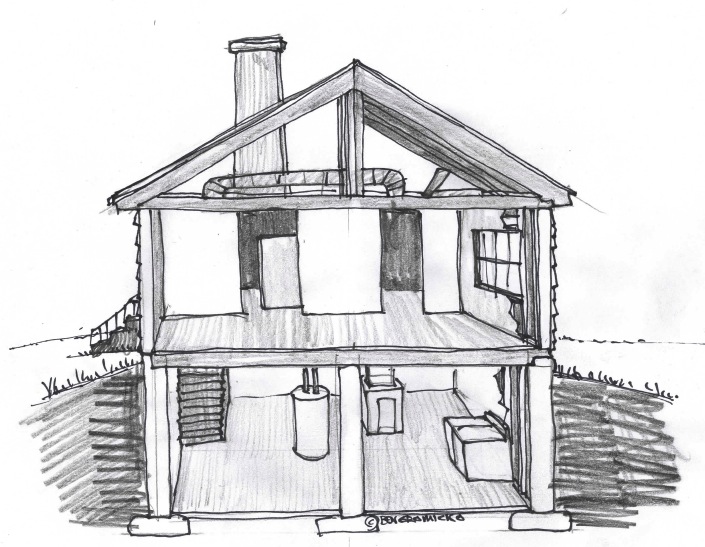 WHY Choose Ridgeline Inspections?
---
Inspection Price List
---
---
General Home Inspection
Buying a Home? You'll Need this Inspection
Comprehensive Visual Inspection

Detailed Report that includes:

Identification of your home's components

Repair recommendations

Deficiencies

Safety issues

Deferred costs

Maintenance recommendations
Sign Me Up!
Pre-Listing Inspection
Get ahead of the game
Similar to General Home Inspection

but does not explain and identify home components.

Comprehensive Visual Inspection

Detailed Report includes:

Repair recommendations

Deficiencies

Safety issues

 
Yes! Sounds Good
Maintenance Inspection
Protect your investment
Verbal Inspection with client

Focus on:

Maintenance

Items needing repair

Deferred costs

Great for people who cannot access maintainable areas of their home

Or who want an annual check-up and recommendations
My Home Needs Some Love
Prices here are averages and are set based on location and size of home. Condos, which usually don't include roof and exterior, are less. Outbuildings such as studio or office units separate from the main home are extra. Pools and spas are extra.
My Promise To You
Choosing the right home inspector can be difficult. Unlike most professionals, you probably will not get to meet me until after you hire me. Furthermore, different inspectors have varying qualifications, equipment, experience, reporting methods and yes, different pricing. One thing for sure is that a home inspection requires work, a lot of work. Ultimately a thorough inspection depends heavily on the individual inspector's own effort. If you honor me by permitting me to inspect your new home, I guarantee that I will give you my best effort.

Sincerely, Michelle Pettit, CPI
Ridgeline Inspections LLC, Bishop, CA
FREQUENTLY ASKED QUESTIONS
Does a Home Inspection report code violations?
A Home Inpsection does not report code violations and is not a code inspection. Instead, it will identify building defects which compromise the safety of the home or its occupants.
Do I need to get a Home Inspection if I am buying a home?
No, though there are many reasons to get one. A Home Inspection gives a buyer much more information about the home, from needed repairs and deferred costs to ongoing maintenance suggestions. Even the most well-intentioned homeowners may not realize some of the issues with their home. Finally, some lenders may require an inspection.
I'm buying a home ||as is.|| So I don't need an inspection, right?
You may not need an inspection, but getting one will help you identify potential repairs to cost out. Then you can be surer of your investment.
Why do I need a contractor for my repairs? Can't I do it myself?
The language in an Inspection Report will usually defer repairs and evaluation to a contractor or licensed professional, for the Inspector has no idea of the qualifications of the seller to do the repairs. Furthermore, if a seller does the repairs, a buyer can simply reject the work done as unsatisfactory. A solution is to get a Pre-Listing Inspection to give sellers time to provide the best solution for the repairs.
Items in my report refer further investigation to a licensed professional. Isn't that what the Inspector is supposed to do?
A Home Inspector is a generalist. If you were to hire a specialist (Electrician, a Plumber, an HVAC professional, a Roofer, a Structural Engineer, a Contractor) for every aspect of your home, it would be expensive. An inspector gives an overview of your home and will point you in the direction of further evaluation when a condition is beyond the scope of their training.
Inquire About an Inspection
---
---
---
Have Some Questions Left? Call us at
760-582-2330