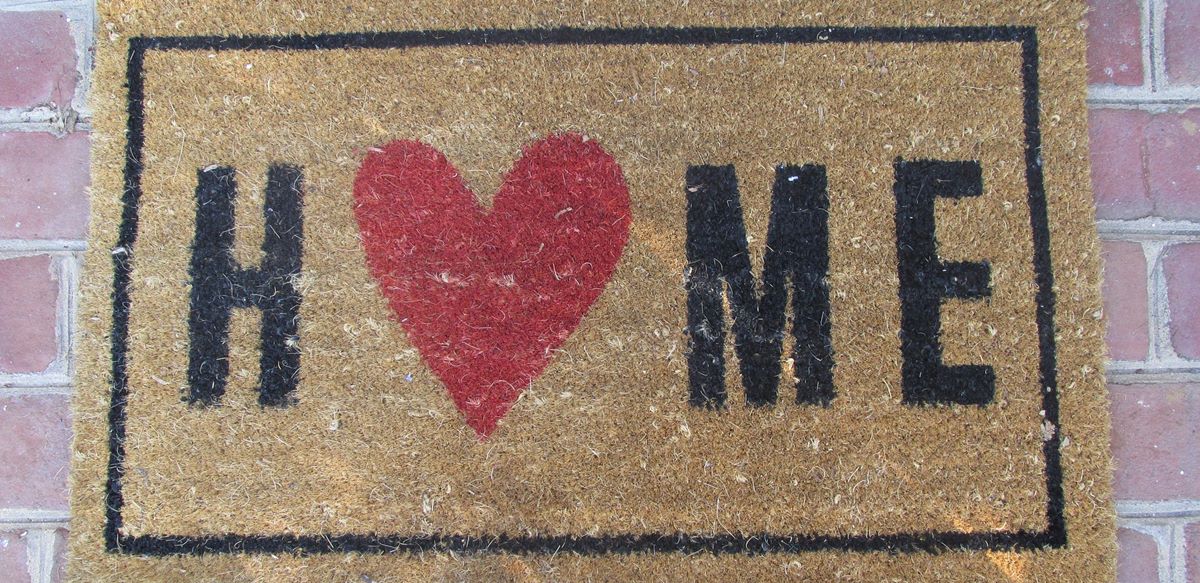 A home is one of the largest purchases and investments that is purchased in anyone's lifetime. As much as you're drawn to the charm or location of a home, it's easy to overlook problems with a home. No home is perfect–a Home Inspector will likely find issues with every home, even newly-built homes. So you owe it to yourself to get a Home Inspection to make sure you are truly getting your dream home.
Here are 6 reasons to get a home inspection before  you sign your name on the dotted line:
1. Peace Of Mind
The costs associated with buying a home are not cheap by any stretch of the imagination. One of the most important reasons to have a home inspection when buying a home is the peace of mind that it can provide.
The primary purpose of a home inspection is to make sure the home is, for the most part, a very solid and safe home. By performing a home inspection, you will have the added peace of mind that you're purchasing a very solid and safe home.
2. It Provides an "Out"

It's all too easy to become wrapped up in that hideous paint job in the bedroom — that is, until you're presented with a list of electrical system deficiencies and signs of mold in the crawlspace.
A quality home inspection can reveal critical information about the condition of a home and its systems. This helps the buyer get a better feel for what flaws you're willing to work with and what flaws represent deal-breakers. An inspection helps you focus on the big picture and figure out which issues you're willing to accept and which mean no deal, as it usually presents one last opportunity to back out of the offer to buy.
3. Uncover Safety Issues
The home inspection is the opportunity to thoroughly investigate the home you're potentially going to be purchasing. Some of the issues that are found may not be a big deal while some may be serious safety issues.
Some issues that are discovered during a home inspection are actually quite common. Issues such as improper electrical wiring, worn roofing, inoperable windows, and plumbing deficiencies are just a few of the most commonly found home inspection issues. The purpose of a home inspection is not to make sure that every last thing in a home is perfect to your liking, however, it's important that the home inspection determines the home has no glaring safety issues.
4. Negotiating Tool
First and foremost, the purpose of the home inspection contingency is not to get a better price on a home because of minor issues found during the home inspection.  Buyers who use the home inspection as a time to renegotiate with a seller even though an issue was seen before making an offer is one of the biggest things a buyer can do that real estate agents hate (and sellers).
If there are some major problems that are discovered during the inspection, however, it may be appropriate to renegotiate the terms of the original accepted offer.  Depending on the type of financing and terms of the original contract, deficiencies from the home inspection can be used as a reason for a reduction in the price or a concession from the seller towards closing costs. Work with your realtor to understand what requests can and should be made to negotiate a better deal.
The only person who can determine what home inspection findings that need to be corrected before moving forward, is the buyer. Some buyers are scared away from a home relatively easily and others are not alarmed by even significant inspection findings.
5. Forecast Potential Future Expenses
Since buying a home can be a significant investment and can deplete a buyer's bank account, it's important to know what to expect in the future when it comes to expenses. Even so, there are no guarantees when it comes to the unexpected expenses of owning a home.
All components in the home have a "shelf-life." Understanding when they require replacement can help you make important budgeting decisions. If a home inspector indicates the roof or furnace is nearing the end of its life expectancy, it's important you begin to budget for a new roof or furnace. The home inspection is a great tool to help you create a future plan for expenses.
6. Learn to Protect Your Investment
Gain valuable maintenance and improvement advice. Your Inspection Report will include maintenance advice, as well as improvement tips to bring a home up to modern standards. This is especially helpful for first-time buyers and can save thousands of dollars in the long run.